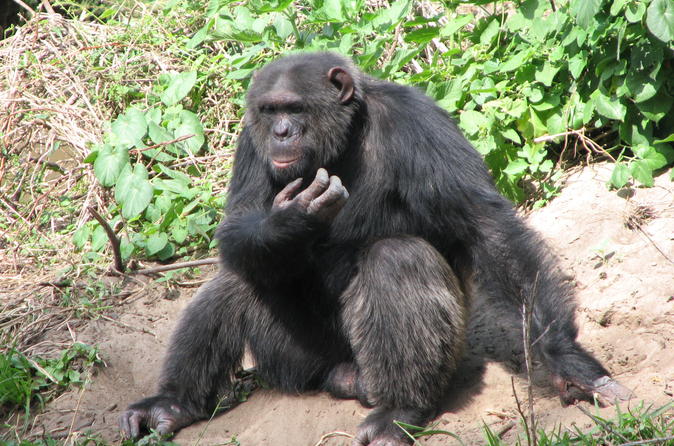 Overview:
Welcome to Sweet waters land, the Ol Pejeta Conservancy and its sumptuous ranch was once the private domain of famed multi-millionaire, Adnan Kashoggi. We visit the Chimpanzee Sanctuary, a charming haven established by the Jane Good all Institute to provide sanctuary to orphaned chimps, and the specially protected and fenced refuge of black rhino with its stunning forty specimens.
Itinerary:
Nairobi - Sweetwaters:
This morning we depart Nairobi and proceed north, driving through lush tea and coffee estates to Sweet water Tented Camp. In fact Sweet waters boast excellent game viewing with the highest ratio of game to area of any park or reserve in Kenya Moreover, the camp has its own private waterhole and salt lick so we'll be guaranteed unprecedented close encounters. Whether its day or night game drives, camel trekking, lion tracking, al fresco dining or relaxing by pool, Sweet waters is bound to delight. Dinner and overnight at Sweet waters Serena Tented Camp.
Sweetwaters:
Today we explore exotic Sweet waters Sanctuary on two extensive game runs. Our camp also overlooks one of the busiest waterholes in the area and offers elephant, giraffe and myriad plains game.  This is Africa as Teddy Roosevelt saw it years ago when he led one of the first safaris to tour Africa in comfort and splendor. Our tents at Sweet waters will remind us of this bygone era. Dinner and overnight at Sweet waters Serena Tented Camp. Afternoon proceed for a boat ride in this fresh water lake to view the hippos. This is a beautiful freshwater lake, fringed by thick papyrus is almost 13 km's across, but its waters are shallow with an average depth of five meters. The waters of the lake draw a great range of game to these shores. Visit the Crescent Island. There is just one "Crescent Island Game Park". It is simply one of the most beautiful parks in Kenya, often called Naivasha's best kept secret. It is private, secure and patrolled by Guides who can accompany anyone who wishes for guided walk. Surrounded by water, it is actually a peninsular. Dinner and overnight at Lodge.
Sweetwaters - Nairobi :
An early morning game drives in Ol Pejeta Sweet waters Conservancy. The Conservancy boasts an astounding variety of animals including all the "Big Five" (the endangered black rhino, leopard, elephant, buffalo and lion). The combination of amazing wildlife and stunning views across the open plains of Ol Pejeta guarantees an unforgettable safari experience. After breakfast depart by road to Nairobi. Drop off at the airport for final departure.